Man Falls Asleep During Burglary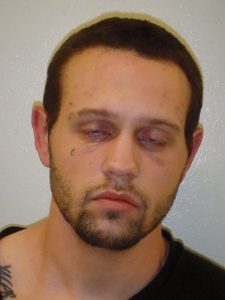 Jesse Newton

View Photos
Sonora, CA — The Sonora Police Department has arrested a man that apparently fell asleep while he was trying to carry out a burglary.
The PD reports that 22-year-old Jesse Newton of Sonora broke into a business on S. Forest Road, and the owner later arrived and found him sleeping in a chair. The business owner woke the sleeping suspect up, and as Newton started walking towards the door, he quickly sat back down. The business had been ransacked, and some items were placed in a pile, including two checkbooks.
The Police Department came and arrested Newton. At the jail, a set of keys taken from inside the victim's business was located in one of Newton's socks. Newton was also found to be in possession of heroin. The Police Department reports that it is believed that the heroin is what caused Newton to become drowsy and fall asleep.
Police Department documents show that the business impacted was E. Clay Maddox CPA.