Cal Fire Controlled Burn Blamed for Fire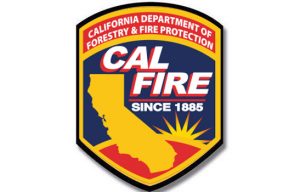 CAL Fire Logo

View Photos
Tuolumne County, CA — An investigation determined that a vegetation and house fire in Tuolumne County was the result of a Cal Fire escaped controlled burn.  As reported in March, a fire broke out just before 3 p.m. at a Granny Cottage on North Bald Mountain Road near the intersection of Big Hill Road northeast of Columbia. The flames spread to 2 ½ acres of vegetation on the property.
Tuolumne County District Attorney Mike Knowles released this statement today:
"Fire Investigators from the Tuolumne County Fire Department and the Tuolumne County District Attorney's Office have determined that the North Bald Mountain Fire on March 12, 2014, was caused by embers from a hazard reduction burn project conducted by state firefighters. Hand crews from Cal Fire had been clearing and burning piles to create a shaded fuel break along North Bald Mountain Road. The escaped fire burned approximately two acres of vegetation and a residence.
"This is a reminder that all fires hold the potential for disaster, including those facilitated by safety professionals." Michael L. Knowles, District Attorney, Tuolumne County, CA"
The D.A.'s Offices says there are no charges or fines pending at this time.