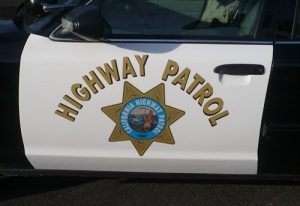 CHP Patrol Car Logo

View Photos
San Andreas, CA — Luckily, no one was injured in a scary accident involving a school bus, big rig and another truck.  It happened Monday around 3:45 in the afternoon near San Andreas.
A bus, full of Calaveras Unified School District students heading home from school, was stopped behind a stalled truck in the westbound lane of Highway 12 near Central Hill Road.  The CHP reports 56-year-old Glenn Dragomanovich of San Andreas driving a 1988 Peterbuilt Semi eastbound swerved out of his lane to avoid hitting a stopped U-Haul truck.  The U-Haul was stopped across from the bus and a stalled 1992 Ford truck driven by a 16-year-old male.  Dragomanovich was able to squeeze between the two trucks, but sideswiped both the Ford and school bus' mirrors.
CHP Spokesperson Becky Myers says, "Luckily, moments before Dragomanovich came upon the scene, a car heading in the other direction flashed its lights at him so he slowed down going into the curve."
The CHP reports there were no injuries and no one was ticketed in the accident.  All the vehicles had minor damage.