Grants Benefit Knowledge Lab And Food Programs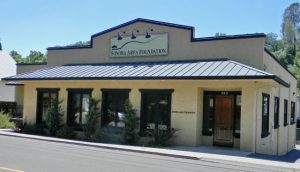 Sonora Area Foundation Office

View Photos
Sonora, CA — Some local food programs, an economic development venture, and Habitat For Humanity, will all benefit from grant funding.
The Sonora Area Foundation is awarding several grants through its supporting organization, the Irving J. Symons Foundation. $40,000 is going to Sierra Senior Providers to help purchase food, and cover transportation expenses, for the Meals on Wheels program.
$20,000 is going to the Christian Heights Church for its ongoing food-ministry program that provides meals at several locations around the county. It is ran by church members and community volunteers.
$22,000 is going to the Economic Prosperity Council of Tuolumne County (non-profit arm of the T.C. Economic Development Authority) for the creation of its "Knowledge Lab." The lab, located at the former TGH campus, will be designed to provide space to grow local businesses, and attract young innovators from outside the county.
$20,000 was given to Habitat for Humanity of Tuolumne County to purchase doors and windows for four new townhomes in the Parrotts Ferry Village.
$8,000 was awarded to Mind Matters to diagnose and treat residents of Tuolumne County that are suffering from ADD/ADHD, autism, learning disabilities and related issues.
The grants were awarded at the Foundation's April meeting.