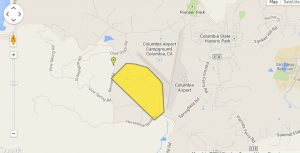 Columbia Outage

View Photos
Columbia, CA — Some Columbia residents are waking up with no power this morning. The lights went out around three this morning for 119 customers. PG&E reports the outage area is near the Columbia Airport where some trees are in contact with electrical equipment.  A crew is working on the problem.  There is no estimated time of repair.
Update 8:30 a.m.:  PG&E estimates power will be restored by 12:30 p.m.
Update 12:35 p.m.: PG&E has changed the estimated power restore time to 3 p.m.
Update 12:55 p.m.: PG&E reports power has been restored to the area.