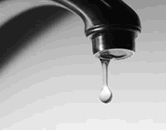 Water

View Photos
Sacramento, CA — The recent rains have state water officials easing up on drought restrictions. The Department of Water Resources (DWR) on Friday announced it would start releasing water from the State Water Project (SWP).  The allotments will go from zero to 5%, which is what water districts had requested initially.
DWR Director Mark Cowin says, "During February and March, state and federal water agencies worked together to capture storm runoff and increase our water supplies. As a result, the late spring storms have translated into much needed water supplies for communities, farmers and environmental habitat."  Cowin adds, "As this drought continues, we need all Californians to remain vigilant and use every drop of water wisely."
As reported earlier, the Department made history in February when it decided not to allocate water to the agencies that serve 25 million people and nearly 1 million acres of farmland. The announcement marked the first time in the 54-year history of the SWP that such an action was taken.
In addition, on Friday, the U.S. Bureau of Reclamation announced it would supply 75 percent of the water requested by water agencies in the Sacramento Valley, up from the current 40 percent.