Special Session For Rainy Day Fund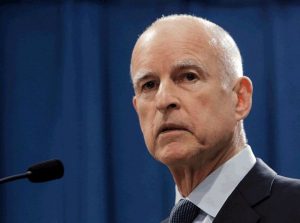 Jerry Brown

View Photos
Sacramento, CA — Governor Jerry Brown is calling for a special session of the legislature to strengthen California's Rainy Day Fund.
The Governor's Office reports the current Rainy Day Fund was passed by voters in 2004, and directs 3 percent of annual revenues into the Budget Stabilization Account. The current system has no restriction on when funds can be withdrawn, and requires deposits even in deficit years, unless the law is suspended.
The Governor's Office has released the following information about what Brown is proposing:
-Increase deposits when the state experiences spikes in capital gains revenues.
-Allow supplemental payments to accelerate the state's payoff of its debts and liabilities.
-Raise the maximum size of the Rainy Day Fund to 10 percent of General Fund revenues.
-Limit withdrawals to ensure the state does not overly rely on the fund at the start of a downturn.
-Create a Proposition 98 reserve to smooth school spending and avoid future cuts. This reserve for schools makes no changes to the guaranteed level of funding dedicated to schools under Proposition 98. In addition, the Proposition 98 reserve would not begin until school funding is fully restored following cuts made during the Great Recession.
The special session will be April 24.