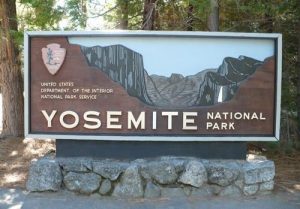 Yosemite Main Entrance - Highway 120

View Photos
Yosemite, CA — A body was found of a missing man in Yosemite National Park over the weekend.
The unidentified 36-year-old Mariposa man was reported missing Friday night by family members, and his body was found Saturday by Yosemite Search and Rescue Team officials near the popular climbing area known as the Rostrum. Because of windy conditions, officials waited until Sunday morning to hoist the body out of the area by helicopter.
Visitors to the park could notice a lot of emergency activity in that area over the weekend. The Associated Press reports that the incident has been ruled a suicide.