T.U.D. Hears Water Supply Update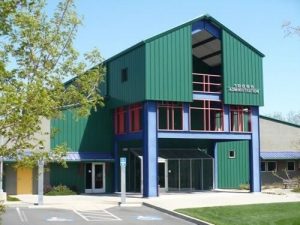 TUD Building

View Photos
Sonora, CA — Local water supply is looking better than initially anticipated, so there was a debate about whether to revisit the need for the Stage Three water conservation measures.
During yesterday's meeting, T.U.D. Engineer Glen Nunnelly told the Board of Directors that both Pinecrest and Lyons Reservoir are expected to reach full capacity at some point this year. Earlier during the winter, there were concerns that the reservoirs would not reach capacity due to the drought. Lyons Reservoir currently has 4,500 acre ft. in storage, and capacity is 5,500 acre ft. Pinecrest presently has 7,300 acre ft., and it can hold up to 18,000 acre ft. There is expected to be enough snowfall to fill the reservoirs during the coming months. However, there are concerns about when the "end of spill" will be, which is when the snowfall quits running down the mountain. If it comes early during the summer months, it could create some water supply problems late in the year.
In light of the news that the reservoirs will likely fill, Board member Mike Sarno said the district should schedule a future agenda item to bring the water conservation target down from the current 50% to closer to 35-40%. Moving from Stage III to Stage II conservation measures would allow customers to start watering lawns outside. Board members John Maciel, Ruanne Mikkelsen, and Delbert Rotelli all indicated that they feel it is too early to have that conversation, and did not want to react until more information is known later in the year. Sarno reiterated that he felt there is no reason for customers to have to let their lawn go completely brown.
A couple of community members also came up to the podium to say that reducing conservation measures now could potentially send the wrong message to the community about the drought being over, and it could also send the wrong message to the state water officials that T.U.D. has been working with during the drought.