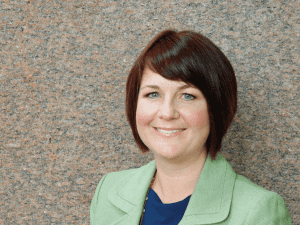 Michelle Fuentes

View Photos
Sonora, CA – Sonora Regional Medical Center (SRMC) has a new Vice President.  Michelle Fuentes has been named V.P. of Operations for the hospital.
Fuentes says, "The move to Sonora is exciting for my family. I am looking forward to continuing the important work of Sonora Regional Medical Center and living in such a vibrant community."
In January, Andrew Jahn was named the new hospital President and CEO.  SRMC Officials say Jahn has done some restructuring since then and created this position. Fuentes most recently served as the Healthcare Strategic Operations Planner for Hunton-Brady Architects of Orlando, Florida.
"I am excited to add someone with Michelle's level of experience to our executive team," sated Jahn. "Mrs. Fuentes' passion for patient experience and employee engagement will be an excellent addition to our leadership team."
Fuentes' first day on the job will be April 9.  Jahn replaced Jeff Eller who was promoted to the Northern California Network President for Adventist Health.
Here is Fuentes' list of experience as released by SRMC:
A native of Colorado, but living most recently in Florida, Fuentes brings 14 years of management experience with her to the Mother Lode.
Fuentes was the Asst. Vice President at Florida Hospital in East Orlando for 5 years, where she increased employee engagement and developed and implemented a campus wide Patient Experience program.  Her accomplishments include establishing a comprehensive Orthopedic Center and Women's Health Pavilion; planning and opening a new 80-bed, 230,000 sq. ft. patient tower; planning, developing and staffing a new 13,000 sq. ft. Ambulatory Surgery Center and then renovating the inpatient surgery space.
Fuentes also served as Finance Director and Senior Finance Analyst at Florida Hospital and as a Leadership Development Consultant.
Fuentes holds a bachelor's degree in business administration, finance and management from Union College in Lincoln, Nebraska and a master's degree in business administration from Webster University in Orlando, Fla.
Fuentes and her husband Edman, who is a physician assistant specializing in orthopedics, have two daughters, Ella who is 5 and 3 year old Lily.