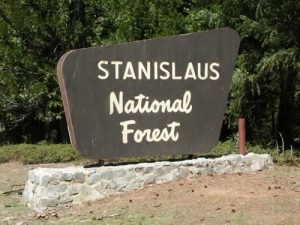 Stanislaus National Forest

View Photos
Stanislaus National Forest, CA — You can help the Stanislaus National Forest with its Rim Fire recovery efforts. Today is the beginning of the Fuelwood Season. Forest officials say volunteers have already cut timber in the closed areas of the Rim Fire into cords. All you have to do is buy it and haul it away. Forest Spokesperson Rebecca Garcia says, "This is going to help. It's making it so it's not a waste. It's helping us out and hopefully helping the public as well." The Rim Fire wood will only be available until April 24. However, the wood cutting season last until November 30. The U.S. Forest Service charges $25 for a two-and-a-half-cord permit. There is a ten cord maximum per household. Here is the Forest Services' list for the Groveland District:
Diamond O Campground
Middle Fork Day Use Area
Carlon Day Use Area
Sweetwater Campground
Rainbow Pool Day Use Area
Lost Claim Campground
Click here for permits and more information.