T.U.D.'s Alternative Water Sources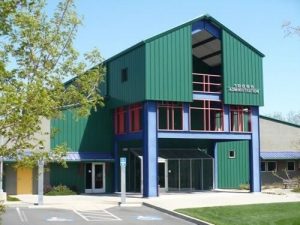 TUD Building

View Photos
Sonora, CA — The Tuolumne Utilities District is taking steps to get through the current drought.
T.U.D. General Manager Tom Scesa says the district is segmenting customers into three groups, based on the different distribution and treatment systems.
The Upper Zone (Twain Harte, Lakewood, Brentwood, Comstock, Big Hill, Cedar Ridge, Crystal Falls, Sonora Meadows, Ponderosa Hills, Monte Grande and Tuolumne) will solely rely on water supply from Lyons Reservoir.
In the Middle Zone (Apple Valley, Phoenix Lake, Scenic View, East Sonora, Mono Village, Cuesta-Lambert Lake, and Wards Ferry), T.U.D. is activating old wells that have been sitting idle. "This is an area that was originally developed mostly on groundwater sources, and over the years we've converted them to surface water," says Scesa. "But, because of our lack of supply this year from Lyons and Pinecrest, we're going to be converting them back to groundwater to ensure that all of our customers have adequate supply." Scesa notes that those customers could potentially notice a difference in the smell and color of the water, due to increased iron and manganese. However, the district insists the water is safe for consumption.
Customers in the Lower Zone (Columbia, Sonora and Jamestown) will benefit from the 2,400 acre ft. of water being purchased out of New Melones. This district is also looking to activate the Mill Villa well that will serve some customers in Jamestown.