PG&E To Face Federal Charges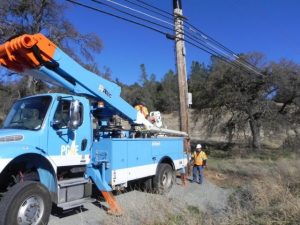 PG&E crews

View Photos
San Francisco, CA – PG&E says it will likely face federal criminal charges for its role in a fatal 2010 gas pipeline explosion in San Bruno that killed eight people.
The utility company filed a disclosure document today with the Securities and Exchange Commission reporting that they expect the U.S. Attorney will charge that past operating practices violated the federal Pipeline Safety Act.  Those violations would have involved record keeping, pipeline integrity management and identification of pipeline threats.
PG&E Chairman and CEO Tony Earley says, "San Bruno was a tragic accident that caused a great deal of pain for many people. We're accountable for that and make no excuses. We've learned the tragic lesson of San Bruno that safety must always come first. Toward this end, we've implemented enormous change here at PG&E. We're working to transform this 100-plus-year-old natural gas system into the safest and most reliable in America."
Company Officials do not believe that criminal charges are merited saying employees did not intentionally violate federal law. The company adds it has settled  nearly $500 million in claims, set up a $50 million trust for the City of San Bruno for costs related to recovery and contributed $70 million to support  the city's and community's recovery efforts.