Oliveira's Music Gains National Attention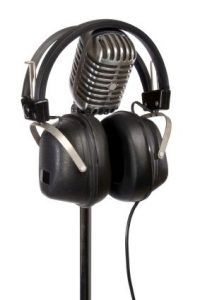 Microphone

View Photos
Sara Oliveira, Sonora High School Graduate (class of 2006), is not only chasing her musical dreams but has quickly gained a bit of national attention thanks to Ryan Seacrest.
Oliveira was Wednesday's KVML "Newsmaker of the Day".
Raised in the Mother Lode, Oliveira thinks that her music echoes the beauty and freedom of where she spent her childhood.
Until recently, Oliveira was living in Redding, CA and worked for the Bethel School of Ministry in the Media Department.
Oliveira performed frequently around the region's various restaurants, wine bars and coffee shops.
"I built quite a great fan base in the Redding area," says Oliveira. "The people both there and here in the Mother Lode have all been very supportive."
Oliveira describes her music as "folk-pop".
Last January, with the release of her second EP, Olivera was notified that the video for her first single was picked up and featured on Ryan Seacrest's home webpage. Her song quickly moved into the number one trending position.
A few weeks ago, Oliveira was featured yet again on Ryan Seacrest's homepage with her new single, "Always".
Both of Oliveira's EP's ("Things Untold" and "Chasing the Day") were recorded at PopGun Studios in Nashville, TN. And now Oliveira is ready to take that next step and move to Nashville, where she will continue to build her music career.
This Friday March 28th, there will be a "hometown send-off" for Oliveira, where she will perform at THE HUB in Arnold, CA. The doors open at 6pm and Oliveria will take the stage at 7 PM. There will be food and drinks available. Part of the proceeds will go towards the non-profit organization "Feed United", which is based in Calaveras County. Tickets are $10 at the door.
For more information, log onto http://www.saraoliveiramusic.com
The "Newsmaker of the Day" is heard every weekday morning on AM 1450 KVML at 6:45, 7:45 and 8:45am.