Alcohol A Factor In Solo Crash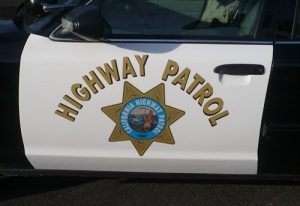 CHP Patrol Car Logo

View Photos
Valley Springs, CA — A Burson woman suffered major injuries after her truck smashed into a tree in Calaveras County. The CHP says alcohol was a significant factor in the collision. The crash happened west of Valley Springs on Camanche Parkway South near Wilkinson Lane around 6:15 PM yesterday.
52-year-old Monica S. Lloyd of Burson was driving a 1996 Ford Ranger northbound on Camanche Parkway South. The CHP says that her level of intoxication is likely why she allowed her vehicle to drift off the right side of the roadway. Lloyd over-corrected and lost control of the truck. The pick-up went off the west side of the roadway and hit a large tree. The CHP report says the truck landed with its front bumper on the ground and rear bumper in the air.
Lloyd was trapped inside the vehicle and had to be freed. She was flown to Modesto Memorial Medical Center, suffering major injuries. CHP Officer Rebecca Myers says that Lloyd was arrested at the hospital for DUI. The crash is still under investigation.
Click here for a map of the accident site.