Calaveras Unified Makes State List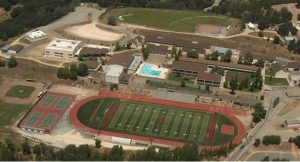 Calaveras High School

View Photos
San Andreas, CA — The California Department of Education put out a list of school districts that are facing financial problems.
Eight district's are on what's called the "Negative Certification" list and are expected to fail to meet their financial obligations for both this fiscal year and next year. No regional schools are on the list.
41 schools are on the "Qualified Certification" list, and are projected to fall short on funding either this year, next year, or the following year. The only district in the Mother Lode on the list is Calaveras Unified School District.
The District has a $28.4 million budget and structural shortfall this year of around $1.4 million.
District Superintendent Mark Campbell says Calaveras Unified has been working diligently since around December to find a solution to the problem. The district has been looking at ways to reduce staffing, while keeping the programs in-tact.
The District will discuss an updated revenues report next Tuesday in hopes of getting off the "Qualified Certification" list.