T.U.D. Will Vote On New Melones Water Purchase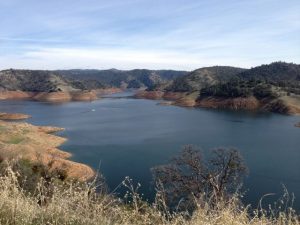 New Melones Reservoir

View Photos
Sonora, CA — The T.U.D. Board of Directors will vote Tuesday whether to finalize details of a long anticipated purchase of water out of New Melones.
The agreement would have the South San Joaquin Irrigation District sell up to 2,400 acre ft. of water from its allotment out of New Melones to the Chicken Ranch Rancheria of Mi Wuk Indians, at a price of $200 per acre ft. The tribe will keep approximately 100 acre ft., and sell the remaining allotment to T.U.D.
The tribe is involved because they first initiated the talks with SSJID about acquiring additional water for their needs, and T.U.D. later heard about it and joined in on the negotiations. The tribe will not receive any type of markup or profit on the water that will be sold to T.U.D.
The SSJID Board of Directors approved the sale at an earlier meeting.
The Board will also talk about grant funding for the Gibbs Estates Sewer Rehabilitation Project.
Tuesday's meeting starts at 2pm in the T.U.D. Board meeting room.