Rim Fire Recovery Progress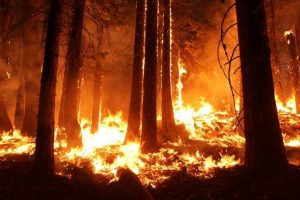 Forest Fire

View Photos
Sonora, CA – Forest Officials will hold an open house to update the public on the Rim Fire Recovery efforts. The topic will be the Rim Fire proposed Environmental Impact Statement (EIS) project details, and the National Environmental Policy Act (NEPA) process.
Forest Service Spokesperson Pamela Baltimore says, "The purpose of the meeting is to visit with a couple of the team leaders and the Director of the Rim Fire Recovery Project. It's just a time that we can visit with people, informally. We can take questions and give an update from the December meetings. "
One of the speakers will be Maria Benech the Rim Fire Recovery EIS ID Team Leader. The open house will be at the Stanislaus National Forest Supervisor's office conference room on Thursday, February 13 from 2 p.m. to 5p.m. The office address is 19777 Greenley Road, Sonora, CA 95370.
The Rim Fire started on August 17, 2013 and burned 257,000 acres. 154,430 of those acres were on National Forest System (NFS) lands. The Rim fire is the third largest wildfire in California history.
Click here for more Information on the Rim Fire Recovery projects.