Red Flag Warning For Southern Sierra Nevada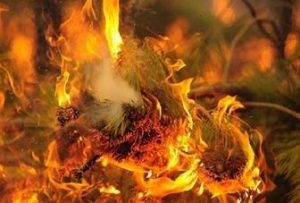 Generic Fire Photo

View Photos
The National Weather Service has issued a Red Flag Warning through 10 pm for very low humidities and increasing winds over the higher elevations of the southern Sierra Nevada with poor evening recoveries.
Affected area: Fire Weather Zone 296 which is the Sierra Nevada from Yosemite National Park to Kings Canyon National Park.
Winds: Northeast ten to twenty mph with gusts up to forty mph.
Timing: Through 10 pm tonight.
Relative Humidity: Ten percent or less for ten to twelve hours.
Impacts: If fire ignition occurs there could be rapid spread and extreme behavior with threat to life and property.
A Red Flag Warning (or Fire Weather Warning) means that critical fire weather conditions are either occurring now, or will shortly. A combination of strong winds, low relative humidity and warm temperatures can contribute to extreme fire behavior.