High Speed Chase In Tuolumne County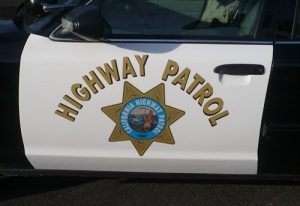 CHP Patrol Car Logo

View Photos
Jamestown, CA — A high speed chase in a stolen truck led to the arrest of two Mother Lode men.

The chase happened Saturday around 6:30 pm in Jamestown. The CHP reports an officer was traveling southbound on Main Street when he saw a red Chevy Silverado pick-up turning left onto the roadway from Donovan Street. The officer says the driver, 23-year-old Ryan A. Kennedy of Murphys, blew through the stop sign and punched the gas causing the truck's wheels to screech and smoke. The officer took off after Kennedy who turned northbound onto Highway 49 at a high rate of speed. The CHP reports Kennedy was going about 60 mph in a 40 mph zone when he used a left turn lane on the highway to pass a truck.
As Kennedy approached the Rawhide Road intersection, the CHP reports he swerved around a vehicle waiting to make a left turn and lost control of the truck and went off the roadway. Kennedy stopped on the dirt shoulder of Rawhide Road where the officer caught up with him and his passenger 24-year-old Jordan M. Molesworth of Sonora.
The CHP reports a check of the license plate revealed the truck was stolen from San Andreas last Wednesday. A search of the truck found about nine grams of marijuana and a glass pipe. Both were arrested and booked at the Tuolumne County Jail.
Click here for a map of the chase area.