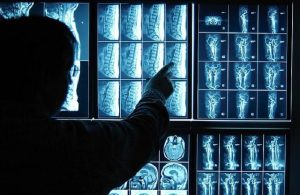 Doctor pointing to X-ray

View Photos
Sacramento, CA — A bit of breathing room for consumers who tried but failed to meet Monday's deadline for insurance coverage starting January 1st.

Covered California reports its website and call centers were inundated by last-minute demand yesterday. However, the California's exchange did not extend the deadline for all. Instead, the grace period will be for customers who tried to apply yesterday, but could not due to the overwhelming numbers of people trying to enroll.

Executive Director Peter Lee told the Associated Press, "We're going to help people get across the finish line."
There is no word on the end date for the grace period or how the exchange will determine if someone made an attempt to sign up. Lee says that will be done on a case-by-case basis. Monday was the deadline to sign up for coverage to begin on January 1st with consumers having to pay their premiums by the 6th.
The latest data shows nearly 400,000 people have signed up for Covered California. At the end of November, that number was 109,000. The exchange reports nearly two-thirds of those enrolled are eligible for a federal subsidy to lower their monthly premiums.