Is Your Sleigh Ready For Christmas?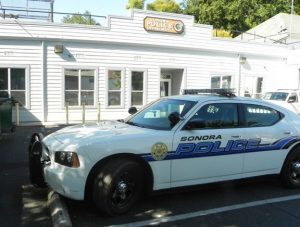 Sonora Police Department

View Photos
Sonora, CA — Plenty of you have planned to hit the roads this Christmas, but have you prepared for a possible roadside emergency?
The Mother Lode was already slammed with a winter storm and deep freeze. The Sonora Police Department wants to know what is in your car. Here is the Department's list of emergency must haves.
CREATE YOUR OWN ROADSIDE EMERGENCY KIT
• Spare tire, properly inflated – check every 6 months
• Car jack and lug wrench – fits your car and know how to work it
• Pre-program cell phone with the 800 number for auto club roadside service
• Call law enforcement for assistance to get off the highway to safety
Kit Basics:
12-foot jumper cables
Four 15-minute roadside flares
Emergency red reflector triangle
First aid kit
Flashlight and extra batteries
Tire pressure gauge
Rags
Roll of duct tape
Help sign (at least 8 inches)
Energy bars (change yearly)
Bottled water (change yearly)
Blanket
Extra vehicle fuses
Small tool kit
Heavy duty nylon bag and nylon rope (at least 12 feet)
Plastic tarp
Jacket, gloves and hat
Possible Extras:
Tire inflator (such as a Fix-A-Flat)
A quart of motor oil
Anti-Freeze
Spray bottle with washer fluid
Pocketknife
Ice scraper
Paper Towels
Pencil and paper
Bungee cord
12″ Rain poncho
Cable ties
Work gloves
Small fire extinguisher (ABC rated and checked yearly)