Rear End Crash Led To Arrest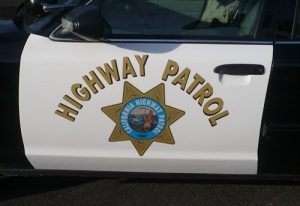 CHP Patrol Car Logo

View Photos
Jamestown, CA — A Twain Harte man was arrested for DUI after a two truck wreck on Highway 49/108 at the intersection of Rawhide Road in Jamestown around 2pm Friday.

The CHP reports 20-year-old Wyatt Hope of Jamestown in a 1995 Toyota Tacoma truck was stopped for a red light in the southbound lane of the highway at the intersection of Rawhide Road. 49-year-old Douglas Sprunger driving a 2013 Ford truck was traveling behind Hope. Sprunger told officers he looked at his GPS for a second and when he looked up he saw the Toyota stopped for the light. Sprunger says he slammed on his brakes, but was unable to stop and smashed into the back end of Hope's truck.
At the crash site, Officers determined Sprunger was under the influence of drugs and he was arrested. He was taken to Tuolumne County Jail and booked for Driving Under the Influence.
CHP Spokesperson Officer Nick Norton says Sprunger was on prescription medication and warns, "This is why if you are taking medication that doesn't allow you to drive you really shouldn't get behind the wheel. Fortunately, this was just property damage and nobody was seriously injured in the accident"
Click here for a map of the accident site.