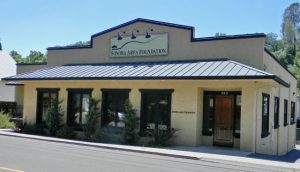 Sonora Area Foundation Office

View Photos
Sonora, CA — The Sonora Area Foundation (SAF) gave out nearly $60,000 in grants to support area youth. The Foundation through the Irving J. Symons Foundation for Tuolumne County announced the recipients of the grants today.

The Amador Tuolumne Community Action Agency was awarded $18,000 to provide staff and program support to the Mentoring Works program. Foundation officials say mentoring can be vital to helping elementary aged children acquire skills and emotional health to prepare them for adolescents. Also, this is the only program in Tuolumne County that starts offering services at age 7.
Executive Director of the Sonora Area Foundation Ed Wyllie says, "The Foundation has supported the Mentoring Works program for a number of years and is pleased to support these services within our community."
The Mountain Youth and Community Theatre (MYACT) was given $17,449 for organizational development, a scholarship program and facility improvements. The Foundation praised MYACT for enhancing the lives of youth and families through theatre, music and dance.
Summerville High School leadership students received a matching grant of up to $6,000 to attend two leadership conferences during the spring 2014. SAF says the conferences will help the students be more effective leaders and in turn work to make the campus more positive, supportive and successful.
Finally, another $18,000 grant went to the ReHorse Rescue Ranch which has the "Hands and Hooves" program for Tuolumne County foster children. It also recently launched the "Heroes, Horses, Honor" program for Tuolumne County Veterans. Rescue horses are used in both program and the funds will help buy winter/spring hay to feed them.