California's Population Pops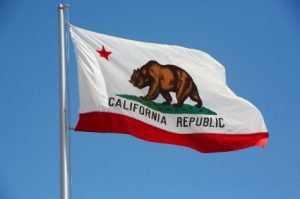 California Flag

View Photos
Sacramento, CA — The State has seen a population boost, but the Mother Lode has not followed suit.

California's population has grown by the fastest rate in nearly a decade. The figures come from the state Department of Finance and show California added 332,000 people between July of 2012 and the same time this year. The state's total population is 38.2 million.
The Mother Lode has not joined that trend. The figures show Tuolumne County has 54,360 existing resident down from 54,524in 2012. That is a decrease of 0.3%. In Sonora, the number has dipped slightly from 4,850 in 2012 to the current 4,847 residents. The remainder of the county had 49,674 people last year compared to 49, 513 this year which is a decline of 0.3%.
In Calaveras County, there were 45,216 residents in 2012 compared to 44,932 this year which is a 0.6% drop. At present, Angels Camp has a population of 3,753 down from 3,784 last year which is a 0.8% decrease. The rest of the county saw a 0.6% population drop from 41,432 residents in 2012 to 41,179 this year.
Demographers say the state's overall 0.9% growth rate was the highest since before the recession. Finance Officials say the state's jump was largely driven by new births, while migration added only 66,000 citizens.