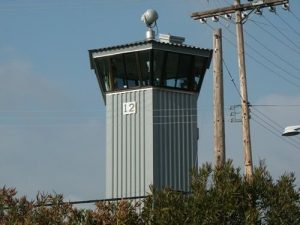 Sierra Conservation Center

View Photos
Sacramento, CA – The Associated Press reports a federal judge has ruled that California is providing inadequate treatment to mentally ill inmates on death row. However, the Judge is leaving it up to the state to decide how to fix the problem.
U.S. District Judge Lawrence Karlton ordered state officials on Tuesday to work with a court-appointed overseer to find solutions. One option includes creating a specialized inpatient psychiatric treatment facility at San Quentin State Prison or another prison.
Jeffrey Callison, a spokesman for the state corrections department, says officials are reviewing the order.
Michael Bien, an attorney who represents the welfare of mentally ill inmates, called the judge's ruling "a very significant victory."
The ruling comes as part of an ongoing 23-year lawsuit that has led to sweeping changes in the state prison system, including a sharp reduction in overcrowding.