Rim Fire Environmental Impact Statement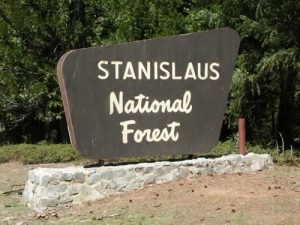 Stanislaus National Forest

View Photos
Sonora, CA – The Stanislaus National Forest will be hosting two open houses this Friday and Saturday to collect comments on the proposed Environmental Impact Statement (EIS) project.
Maria Benech, Rim Fire Recovery ID Team Leader says, "the open houses provide an opportunity to visit with staff regarding the Rim Fire proposed Environmental Impact Statement (EIS) project details, and the National Environmental Policy Act (NEPA) process. It offers those with questions on how to comment prior to the end of the public comment period that begins on December 6, 2013, and ends on January 6, 2014."
Stanislaus Forest Supervisor Susan Skalski last month announced a project to improve public health and safety by removing standing hazard trees and other trees previously felled during fire suppression across 7,630 acres of National Forest lands within and adjacent to 148 miles of high use roads and other developed facilities. The second phase of the Rim Fire Recovery, Notice of Intent to prepare an Environmental Impact Statement (EIS) will appear in the Federal Register December 6. The proposed action will include:
Salvage of dead trees and fuel reduction (29,648 aces).
Removal of hazard trees, salvage of deadtrees and fuel reduction along Level 2 roads (369 miles).
Road reconstruction (327 miles) and road maintenance (164 miles) to ensure proper function to protect streams.
New road construction (approximately six miles) to allow for salvage removal and long-term access for future recovery activities.
Temporary road construction (22 miles) that will be decommissioned following completion of project activities.
Rock quarry sites (75 sites) to accommodate road needs.
Water sources (95 locations) for road reconstruction and maintenance as well as long-term resource needs.
Site Specific Forest Plan Amendments may be included.
The Rim Fire started on August 17, 2013 and burned 257,000 acres. 154,430 of those acres were on National Forest System (NFS) lands. The Rim fire is the third largest wildfire in California history.
The Open House will be: December 13th from 2pm to 7pm and Saturday, December 14th, from 9am to noon at the Stanislaus National Forest Supervisor's Office (19777 Greenley Road, Sonora, CA 95370)