New Tuolumne Judge Appointed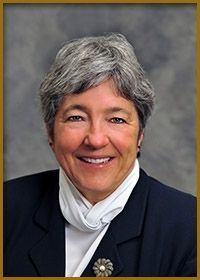 Kate Powell Segerstrom

View Photos
Sacramento, CA – Governor Jerry Brown announced today he has appointed Kate P. Segerstrom to replace retiring Judge Eric DuTemple in the Tuolumne County Superior Court.
Segerstrom, 58, of Sonora, has been an attorney in solo private practice since 2000.
She says, "I am thrilled to serve the legal system in a different way other than the role that I have had as a court room litigator."
Segerstrom held multiple positions at Steinheimer Riggio Haydel Mordaunt and Kelly from 1984 to 2000, including shareholder, associate and law clerk. Segerstrom earned a Juris Doctor degree from the University of the Pacific, McGeorge School of Law and a Bachelor of Science degree from Stanford University. Segerstrom is a Democrat.
The compensation for the judgeship position is $181,292.
The swearing in ceremony for Segerstrom is December 20th at Noon at the Sonora Courthouse.