Winter Storm Watch Issued For Mother Lode, Sierra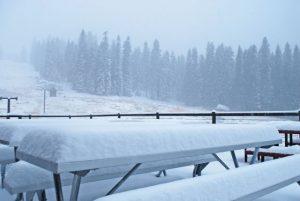 Snow At Dodge Ridge

View Photos
A Hard Freeze Warning remains in effect for the central valley and the Mother Lode below 2000 feet through 9 am Friday.
Overnight temperatures continue to range from the upper teens to the upper twenties.
Additionally, the National Weather Service has issued a Winter Storm Watch for the Sierra Nevada and the Mother Lode from Friday afternoon through Saturday afternoon.
One to thirteen inches of snow accumulation is expected in the Mother Lode above 1000 feet. Half a foot to two feet of snow is anticipated in the Sierra Nevada above 3500 feet.
Winds will gust up to sixty mph in the highest locations of the Sierra.