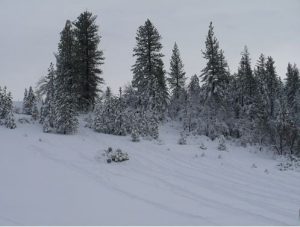 Snow at Little Sweden

View Photos
According to the National Weather Service, a cold low pressure system will impact northern California next week.
Late Monday into Tuesday, rain showers are expected in the region with snow in the Sierra Nevada.
One to three quarters of an inch of rain is expected in the Mother Lode.
Two to six inches of snow is expected in the higher elevations of the Sierra Nevada.
Freezing morning temperatures will affect the central valley from Wednesday morning into the weekend. The coldest mornings will be on Thursday and Friday. These temperatures may kill sensitve vegetation and harm and pets and livestock.
Additionally, gusty winds will develop later Tuesday into Wednesday for portions of the central valley and the Sierra Nevada.