Update On Chase And Search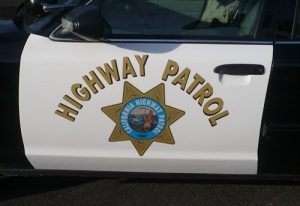 CHP Patrol Car Logo

View Photos
Tuolumne City, CA — After an hour long search in Tuolumne City, a suspect is still on the run. The CHP and Tuolumne Sheriff's deputies are looking for the driver of a blue 2004 Harley Davidson motorcycle. The CHP reports the driver led them on a chase just after two Wednesday afternoon. A CHP officer tried to pull the driver over for speeding on Tuolumne Road. The motorcycle driver pretended to pull over at the Summerville High School parking lot, but instead turned around and took off.

CHP Spokesperson Officer Nick Norton says, "He started heading back towards Tuolumne City. He turned onto Cherry Valley Boulevard Road and then dumped the motorcycle and fled the scene on foot."
Norton says they do have some leads that they are following up on. The driver was wearing a black shirt, pants and helmet. If you have any information regarding the incident please call the CHP at 984-3944.
Click here for a map of the chase area.