Your Thoughts On Rim Timber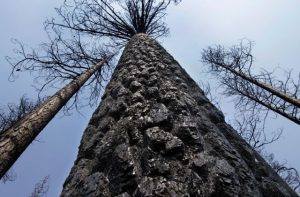 Fire Damage During Rim Fire

View Photos
Sonora, CA — Forest Service Officials want to get your opinion on the Rim Fire Hazard Trees project.  It's goal is to improve public health and safety. The plan is to remove damaged standing and felled hazard trees across 7,630 acres of the burn area and along 148 miles of high use roads and other developed facilities. Forest Officials plan to open some burned areas to the public ahead of schedule.
"We are hoping to start implementing the plan May of next year," says National Environmental Policy Act (NEPA) team member Jim Junette. He adds, The Rim Fire closure order expires in September so we are trying to abate some of those hazards and possibly open some of those high use areas sooner than that. It's just too dangerous for the public and even for some of our employees to be in there doing work in those areas without abating those hazards."
Forest officials want to hear what you think of the proposal by December 16th. Junette says the Rim HT project is the first action proposed as part of the Forest's long-term strategy for recovery within the Rim Fire. Click here for further details on the proposed project and how to comment.