Tourism Efforts Post Rim Fire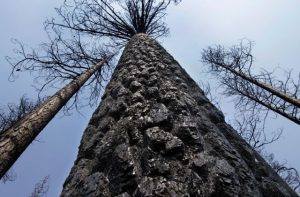 Fire Damage During Rim Fire

View Photos
Sonora, CA — The Tuolumne County Visitor Bureau reports the state is helping out in a big way when it comes to tourism efforts post Rim Fire and government shutdown. The Bureau told the Tuolumne County Board of Supervisors today that tourism was up until that double whammy hit. To recapture those numbers, the yearly report highlights new recovery campaign efforts. Those include the state's tourism marketing agency, Visit California, funding $250,000 in media and public relations marketing.
Executive Director for the Tuolumne County Visitors Bureau Nanci Sikes says, "This is extraordinary because in the 29 plus year I have worked with Visit California, I've never seen them be this generous with a single destination. They always helped on a regional basis, but never singling out one area for special attention."
District Four Supervisor John Gray questioned how much say the county will have in the spending of the state funds. Sikes answered the Bureau will submit the content, but the state will decide where and in what media to place that content. The report noted that many media outlets are helping out with reduced advertising rates.
A Tourism Recovery Taskforce has also been created with the Tuolumne County Economic Development Authority and all local Chambers of Commerce to launch promotions. Sikes says their first task will be to resurrect the "Small Town Cheer" campaign which outlines a calendar of all events from Thanksgiving through Christmas.
The report also gave the film commission's economic impact on the county. The total was $297,000 for mainly small projects. There were no big movies and Sikes doesn't see that changing with the competitiveness of the market. So what was the hottest shooting location for the year? It was the Tuolumne General Hospital site.