Bullet Train Could Be Derailed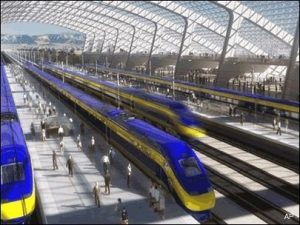 HSR

View Photos
Sacramento, CA — An earlier ruling is being challenged to get the high-speed rail funding back on track. The Associated Press reports attorneys for the California High-Speed Rail Authority are arguing that only the state Legislature can halt funding for the bullet train project, despite a judge's ruling that the state violated promises made to voters in a 2008 ballot proposition.

A Sacramento County Superior Court judge ruled in August that the rail authority "abused its discretion" by approving a funding plan that did not identify all sources of the money or have all the environmental clearances. He sided with landowners suing the state.
The AP reports today, Deputy Attorney General Michele Inan argued that "the taxpayers are represented through the legislative process" and has no recourse to step in.
Rail officials say they are spending federal money on the $68 billion project, not bond funds. But the federal money requires a California match.