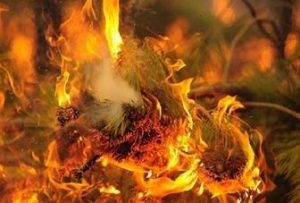 Generic Fire Photo

View Photos
Mountain Ranch, CA — CAL Fire has determined what caused a seven acre grass fire in Calaveras County.
We reported last Friday afternoon that the fire was located in the 8700 block of Oak Ridge Drive in Mountain Ranch. At one point a couple of houses in the area were threatened. CAL Fire investigators discovered that it was caused by an ash pile that was in the backyard of a home.
CAL Fire Air Attack responded from Columbia. There were also CAL Fire resources from West Point, Altaville, Valley Springs, Murphys, San Andreas and Vallecito. In addition, local resources were dispatched from Central Fire, San Andreas Fire and Murphys Fire. It started at 3:25pm on Friday.