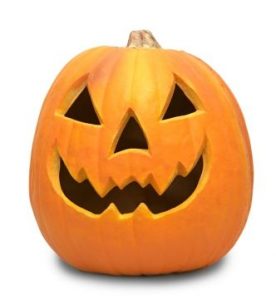 Jack-o-lantern

View Photos
Sonora, CA — It is Halloween, so many children will be out trick or treating this evening.

"Parents, make sure your child can be seen," says Sonora Police Chief Mark Stinson. "The younger kids can get especially excited, and have a tendency to dart out in front of cars and people. Even though kids think it may take something away from their costume, make sure they have something reflective on so that they can be seen by traveling motorists."
CHP Spokesperson Nick Norton adds, "While children are putting on their costumes, parents should remind them about basic pedestrian safety. Stay with parents or a group, cross at the corner and check for traffic before crossing the street."
Flashlights are also an essential item that all trick or treaters should be carrying. Make sure to throw away any candy that looks suspicious.
Motorists are also advised to use extreme caution this evening.
Click here for information about other Halloween events.