High School Football Scoreboard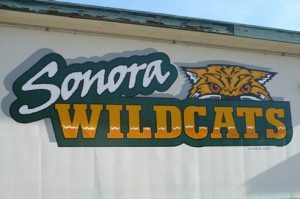 Sonora High School

View Photos
There was plenty of hard hitting action on the gridiron in week 8 of the High School Football Season.

The Wildcats walked off the field with their third win as Sonora shutout Lathrop 28 to 0.

Summerville was handed a loss by Amador 47 to 27.
Bret Harte was beaten by Linden 14 to 0.
Calaveras put plenty of digits on the scoreboard to defeat Argonaut 41 to 14.
Oakdale was taken down by Kimble 35 to 14.