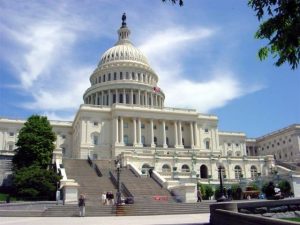 US Capitol

View Photos
What toll did the government's 16 day shutdown take on the Mother Lode's economy?
"A big hit, especially back to back with the Rim Fire," says Nanci Sikes the
Executive Director of the Tuolumne County Visitors Bureau.
There is no dollar amount as of yet, but Sikes believes it is in the millions. She says some small tourists businesses along the Highway 120 Corridor were forced to close their doors. Sikes believes they could not compete with the double whammy of Yosemite National Park being closed and a fire that made news around the world already keeping visitors away. Businesses surrounding the Park and Stanislaus National Forest were not the only one hurt by this double jeopardy.
John Liechty is the Manager of Glory Hole Sports near New Melones Lake in Calaveras County. It was also shut down for more than two weeks in the government stalemate which in turn keep shoppers away from his store."It affected us drastically. We had about 30% less traffic. People couldn't go to the lake and that's our livelihood," says Liechty. He adds he is seeing his customers return, but slowly.
Sikes stresses it is time to get the word out to the world that the region is open for business. Some tours to Yosemite were booked a year in advance. The Bureau is working to notify those tour operators. Sikes says if they can get to them in time a lot of business that would otherwise be lost can be salvaged. Another worry, with only a three month budget extension granted by Congress, the Visitors Bureau is bracing itself for round two in January.
"Very discouraging, I was hoping for a longer extension. It's a dark cloud looming over our heads," says Sikes.