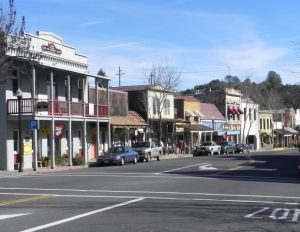 Angels Camp

View Photos
Angels Camp, CA — Three females on an alleged crime spree face a list of charges after being arrested in Angels Camp.
The Angels Camp PD reports that two of the women attempted to purchase $5,000 worth of jewelry from a downtown business yesterday afternoon. Their credit card was declined, and they stated they would return after going to the bank. The business contacted the PD at 3:25pm because the situation appeared suspicious. At 5pm, the women returned and were detained by a police officer. The Police Department found that the females were in possession of false identification and forged credit cards.
A third associated female was later located in the 400 block of South Main Street and was also detained. The Police Department searched the women's hotel room and found stolen mail, forged credit cards, credit card blanks used to make fake cards, digital storage devices, methamphetamine, stolen checks, and clothing that may have recently been purchased fraudulently. The women were traveling from the Fresno area to Reno, and had recently made stops in Tuolumne and Amador Counties. Authorities in those counties have been notified of the arrests and will conduct a follow-up investigation.
Taken into custody were 27-year-old Amanda Nicole Nicoletti of Clovis, 26-year-old Bobbi Jo Heiss of Oakhurst, and 27-year-old Brittney Janet Booth of Fresno.
The U.S. Secret Service has been notified of the investigation and will be assisting with the forensic examination of the digital storage devices that were recovered.