California Must Drop Prison Population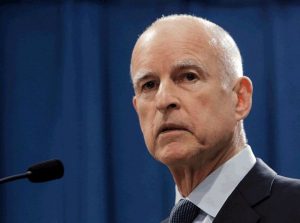 Jerry Brown

View Photos
Sacramento, CA — California will have to reduce the prison population by an additional 9,600 inmates.
This morning the U.S. Supreme Court denied a request to hear an appeal of a lower court ruling that called for the prison population reduction. The Associated Press reports that the high court declined to comment on their order, so it leaves in place an earlier ruling by the three judge panel.
Governor Jerry Brown and California lawmakers have argued that reducing the prison population will have a very negative impact on public safety. The three judge panel decided that California must reduce the prison population due to overcrowding and insufficient medical care.