SRMC's Cancer Center On Agenda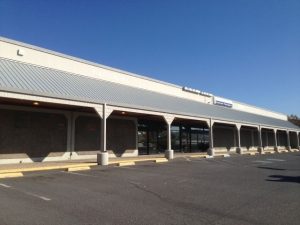 SRMC Education Center

View Photos
Sonora, CA — The Sonora Planning Commission will decide whether to approve Sonora Regional Medical Center's proposal to build a new Cancer Center on the former Andy's site.
At Tuesday's meeting the Planning Commission will vote on issuing SRMC a Conditional Use Permit for the three-story, 63,500 sq. ft. facility. SRMC's project is designed to expand healthcare options in the community, and it would also feature medical office space.
The City's zoning ordinance requires five parking spaces per 1,000 sq. ft. SRMC is asking that the project be allowed to have only 4.2 parking spaces per 1,000 square ft. due to the limitations of working with a previously developed site.
The application also requires the city to waive the height restriction in place for buildings. The city has placed rules on the height of buildings because of the challenges that the Fire Department could face in putting out a fire at a building taller than 35 ft. The designers have added conditions to the project to address these concerns, including the installation of automatic sprinklers and development of a fire safety and design analysis to identify necessary building modifications. The SRMC facility would be 53 ft. tall.
The Commission will also discuss the size of the signs that SRMC is proposing on the sides of the building.
Tuesday's meeting begins at 5:30pm at Sonora City Hall.