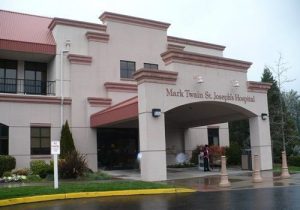 Mark Twain Medical Center

View Photos
San Andreas, CA — Forget sitting in a waiting room with a bunch of sick people. Mark Twain Medical Center (MTMC) has a new online check-in so you can wait in the comfort of your own home. The InQuicker program allows individuals with non-life threatening emergencies to go online and schedule a time to see a doctor.

"It's all about convenience. You can wait from home, the office or anywhere. This is a real help for those after hours or weekend instances where your primary care physician can't see you," says MTMC Spokesperson Nicki Stevens.
The program will even notify you if your time is being pushed back due to an emergency. Also, Stevens says it will ask the patient questions about their symptoms and will not allow them to make an appointment if they need immediate attention. Click here for more details on the program.