Farm Equipment Stops Traffic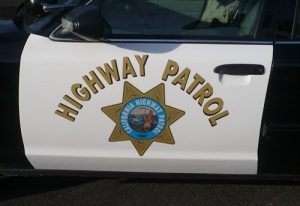 CHP Patrol Car Logo

View Photos
Calaveras County, CA — The CHP reports farm equipment carrying hay overturned and blocked a section of Highway 49 between San Andreas and Angels Camp around 6:30 am. The CHP says 19-year-old Carey Pehl of Acampo was driving a Road Runner hay squeeze on the highway when he went onto the shoulder.

CHP Officer Rebecca Myers says, "For unknown reasons he allowed his vehicle to drift off onto the right shoulder. He tried to correct, but subsequently lost control veering across the northbound lanes and striking an embankment which overturned his hay squeeze."
One lane of traffic was blocked with debris for about 2 hours, but traffic did continue to move slowly. Pehl suffered minor injuries.
Click here for a map of the accident site.