More Rim Fire Road Repairs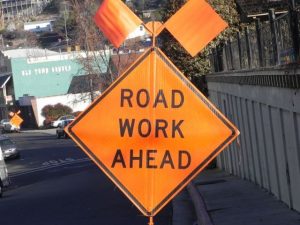 Road Work Ahead

View Photos
Tuolumne County, CA — Caltrans will be working on a section of Highway 120 to protect against mudslides. Crews will be working on soil stabilization and erosion control on a section of the highway. They will be alternately closing the shoulders and doing intermittent one-way traffic control on 120 from Ferretti Road to the west boundary of Yosemite National Park.

The work will begin on Thursday, October 3 and run through Friday, November 29 from 6:00 a.m. until 6:00 p.m. Motorists can expect 20 minute delays.
Caltrans says the work is necessary to repair the damages the area sustained from the Rim Fire.
Caltrans Spokesperson Angela Daprato says, "A lot of the trees burned so there is the possibility of erosion issues. Caltrans is taking precautions so that doesn't happen with the winter rains coming. We want to make sure the roadway doesn't get closed due to mudslides."
Daprato says Governor Jerry Brown declared a state of emergency in August. That called for immediate action to prevent further damage to the roadways especially before winter rains.