Yosemite Is Closed: Highways Still Open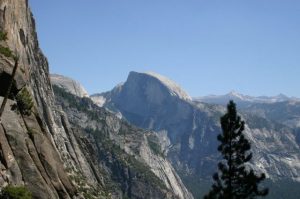 Yosemite - Half_Dome

View Photos
Facilities in Yosemite National Park are closed due to the government shutdown, but the Highways remain open.
"Things like restrooms and visitors centers are closed, but all of the major roads like Highway 120, Highway 41, and Highway 140 will remain open as through roads," says Yosemite Spokesperson Scott Gediman. "People will be able to drive from point A to point B, but we are asking that people don't stop, no hiking, and that type of thing."
Yosemite Rangers will stop vehicles that try to go to places like Yosemite Village and other popular areas. Many Yosemite workers are going on furlough effective this afternoon. Gediman says law enforcement, emergency services and firefighting efforts will continue in the park.