A Rollover Crash In Calaveras County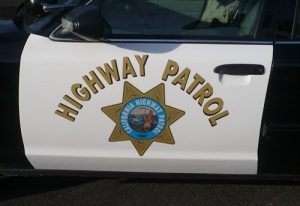 CHP Patrol Car Logo

View Photos
Valley Springs, CA — A teenager walks away from a rollover crash in Valley Springs. The CHP reports a 17-year-old from Mokelumne Hill was driving at about 60 MPH in a Ford Escape on Double Springs Road near Highway 26 around 8:30 this morning when she lost control of the car.

Officer William Estakhri explains, "She went off the right shoulder, went down a dirt hill embankment, crashed through a barbed wire fence. The car ended up rolling over once. She did have her seatbelt on so her injuries were minor and she walked away from the crash."
Estakhri says the teenager lost her cell phone in the crash and had to walk to Toyon Middle School for help. She was taken to Mark Twain Medical Center for minor injuries.
Click here for a map of the crash site.