State Law Aimed At Social Media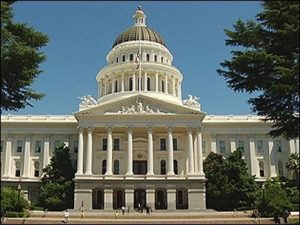 California Statehouse

View Photos
Sacramento, CA — A new state law will allow minors the legal authority to have embarrassing photographs removed from social media websites.
Governor Jerry Brown signed SB568 and it will take effect in January of 2015. Website operators would be required erase postings or photos when asked by the minor to do so.
SB568 was authored by Democratic Senate Leader Darrell Steinberg. The Associated Press reports that its central purpose is to give those under the age of 18 a second chance after they post something regrettable. The bill also places restrictions for online marketing to minors. California is the first state to pass this type of legislation.