High Wind Warning For The Sierra Nevada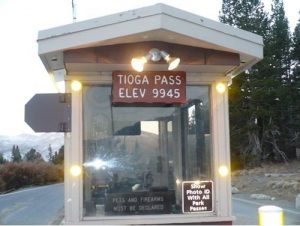 Tioga Pass Entrance

View Photos
A High Wind Warning remains in effect for the Sierra Nevada above 8000 feet, through Wednesday 11 PM.
According to the National Weather Service, wind gusts up to 75 mph should be expected near the crest. Wind gusts of more than fifty-eight mph are likely for areas above 8000 feet.
Locations include the southern Sierra Nevada from Yosemite National Park to the Kern County line.
Trees and tree branches can be knocked down by strong winds. Use caution when setting campsites in forested areas. Strong winds can also cause loose objects to become airborne and cause injury or damage.