Rim Fire Timber Salvage Passes One Hurdle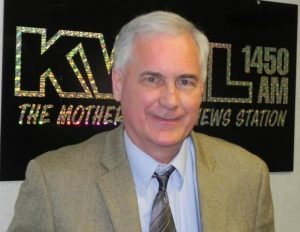 Congressman Tom McClintock

View Photos
Sonora, CA – A forest bill amendment to allow timber to be taken out of the burned Rim Fire land has passes the U.S. House of Representatives. Local Republican Congressman Tom McClintock added the amendment to the Restoring Healthy Forests Act. That bill was approved by representatives 243-172 on Friday. The measure would streamline the process by waiving judicial review of salvage plans for the 2013 fires.

Congressman McClintock says, "This measure has taken on poignant and crucial importance to my district in the Sierra Nevada Mountains of California, where the Yosemite Rim fire has burned through hundreds of square miles of forest land. Salvaging the timber will provide for an economic lifeline to communities already devastated by this fire as local mills can be brought to full employment salvaging the timber."
McClintock's Office stresses an estimated one billion board feet of fire killed timber can still be salvaged out of forests that have been devastated by the Yosemite Rim fire and immediate action is required. They warn there is only a short period of time before the timber declines and will go to waste.
Another amendment to the forest bill, also authored by McClintock, guarantees that the public will be able to comment before the U.S. Forest Service decides to close or destroy a forest road. It passed by a vote of 249-166.
The H.R. 1526 forest bill now moves on to the U.S. Senate.