Tuolumne County Inmates Heading To SCC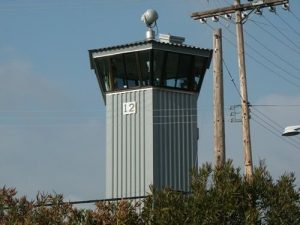 Sierra Conservation Center

View Photos
Sonora, CA — Several Tuolumne County inmates will be transferred to the Sierra Conservation Center while repairs are made to the county jail.
The Tuolumne County Supervisors approved a contract with the California Department of Corrections to house up to 38 inmates at SCC over a four month period. The contract will cost the county a maximum of $200K. It was noted that most of the inmates that will be shipped to SCC are AB 109 prisoners.
As reported previously, the aging jail has experienced waste and water leaks, mildew issues in the showers, waste line blockages caused by intentional acts of vandalism, and water damage to the basement. The work contract was recently awarded to Harris Builders Inc. and the repairs will commence later this month.
The contract with the state was approved by the Board of Supervisors yesterday with a 4-0 vote.